Scott Lamlein is a concert organist whose performances bring a unique spiritual and emotional inspiration to his audiences. Combining keyboard technique, showmanship, and a strong faith, recitals by Mr. Lamlein explore the infinite range of expression that only the pipe organ provides.
Click here to:
Support those in need with your purchase of great music.
50% of every online purchase (including iTunes/Amazon downloads) supports two educational institutions in Hartford CT: Covenant Preparatory School and Grace Academy.
Click here to purchase at iTunes. Click here to purchase at Amazon.
Or purchase CDs right here…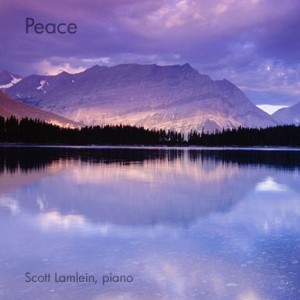 Peace
Scott Lamlein, piano
CD – $18, plus $2.05 s&h
Conceived for use as quiet preludes for worship, the minimalist piano works collected in Peace are perfect for personal meditation, relaxation, and music therapy. The simple, accessible melodies invoke a quiet that inspires the soul.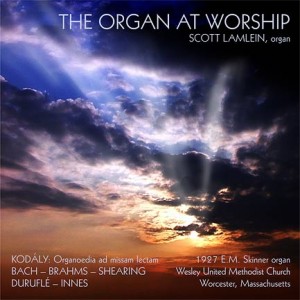 The Organ at Worship
CD – $18, plus $2.05 s&h
Scott Lamlein, organ
1927 E.M. Skinner Pipe Organ
Wesley United Methodist Church
Worcester, MA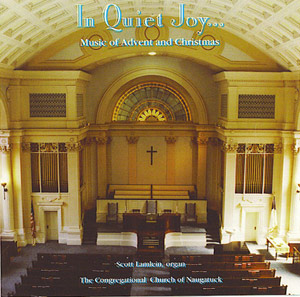 In Quiet Joy
Music of Advent and Christmas
$18, plus $2.05 s&h
Scott Lamlein, organ
1970 Austin Pipe Organ
Congregational Church
Naugatuck, CT