50% of your online purchase supports Grace Academy and Covenant Preparatory School in Hartford, CT. Thank you for your purchase!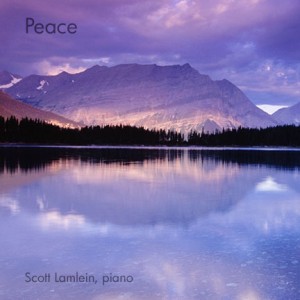 Peace
Scott Lamlein, piano
[wp_eStore:product_id:30:end] CD – $18
See pdf sheet music below.
Conceived for use as quiet preludes for worship, the minimalist piano works collected in Peace are perfect for personal meditation, relaxation, and music therapy. The simple, accessible melodies invoke a quiet that inspires the soul.
Click here for Scott's Organ CDs.


Sheet Music from the album Peace
Prelude
[wp_eStore:product_id:10:end] Order Sheet Music PDF Download – $5.00
[wp_eStore:product_id:19:end] Order Printed Sheet Music  – $7.50 (includes shipping in the U.S.)
---


Quiet
[wp_eStore:product_id:11:end] Order Sheet Music PDF Download – $5.00
[wp_eStore:product_id:20:end] Order Printed Sheet Music  – $7.50 (includes shipping in the U.S.)
---


Hope
[wp_eStore:product_id:12:end] Order Sheet Music PDF Download – $5.00
[wp_eStore:product_id:21:end] Order Printed Sheet Music  – $7.50 (includes shipping in the U.S.)
---


Bells
[wp_eStore:product_id:13:end] Order Sheet Music PDF Download – $5.00
[wp_eStore:product_id:27:end] Order Printed Sheet Music  – $7.50 (includes shipping in the U.S.)
---


Gratitude
[wp_eStore:product_id:14:end] Order Sheet Music PDF Download – $5.00
[wp_eStore:product_id:22:end] Order Printed Sheet Music  – $7.50 (includes shipping in the U.S.)
---


Winter
[wp_eStore:product_id:15:end] Order Sheet Music PDF Download – $5.00
[wp_eStore:product_id:23:end] Order Printed Sheet Music  – $7.50 (includes shipping in the U.S.)
---


Reflection
[wp_eStore:product_id:16:end] Order Sheet Music PDF Download – $5.00
[wp_eStore:product_id:24:end] Order Printed Sheet Music  – $7.50 (includes shipping in the U.S.)
---


Melody
[wp_eStore:product_id:17:end] Order Sheet Music PDF Download – $5.00
[wp_eStore:product_id:25:end] Order Printed Sheet Music  – $7.50 (includes shipping in the U.S.)
---


Peace
[wp_eStore:product_id:18:end] Order Sheet Music PDF Download – $5.00
[wp_eStore:product_id:26:end] Order Printed Sheet Music  – $7.50 (includes shipping in the U.S.)